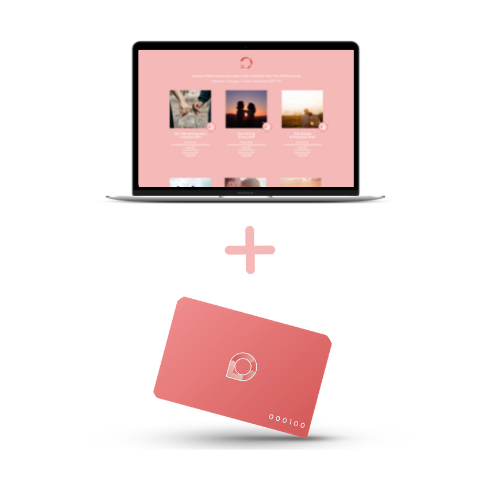 #3. Blockchain NFT Album + Gift Card
In addition to the virtual way of gifting, you can also present the Blockchain NFT album to your beloved ones with a physical gift card by simply tapping it on their smartphone.
Album template preview: (click here)
Qty of NFTs: 3/ 6/ 9/ custom order (contact our CS)
NFT network: Polygon (MATIC)
NFT standard: ERC721
NFT format: JPG < 500KB
NFT tradable: Yes
Deliverables: album URL + NFTs details + gift card
*After checkout, please email and attach the JPG images (qty: 3/6/9) specifying order no#, image title, album name, receivers' Metamask wallet ID and shipping address to order@onelovechain.io , the digital NFT album will be sent to you in 2-3 working days, and the gift card will be sent to your address by post in 4-5 working days with free shipping offered.
| | |
| --- | --- |
| Theme color | Red, Blue |
| Qty of NFTs | 3, 6, 9 |