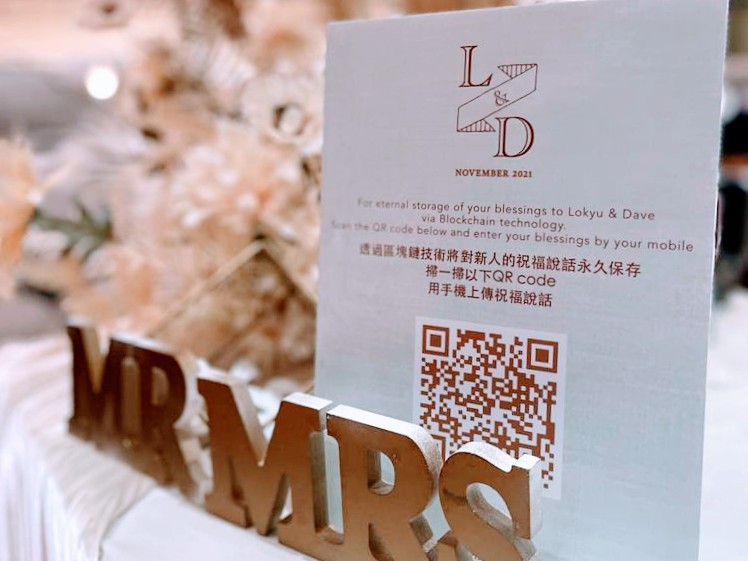 Blockchain is about creation of an ecosystem. We aim to promote environment conservation by applying Blockchain to store valuable contents in the virtual world and reduce physical waste.

Virtual guest signing initiative replaces the traditional yet bulky signing book by eternally minting blessings to our newly wedded love birds in the virtual world. 

The ONE team will design a platform that matches your wedding theme. All you need is to present the QR code for your guests to scan at reception and submit their messages by clicking the "Start Minting" button on our platform. The message will be instantly minted on OneLoveChain and stored eternally.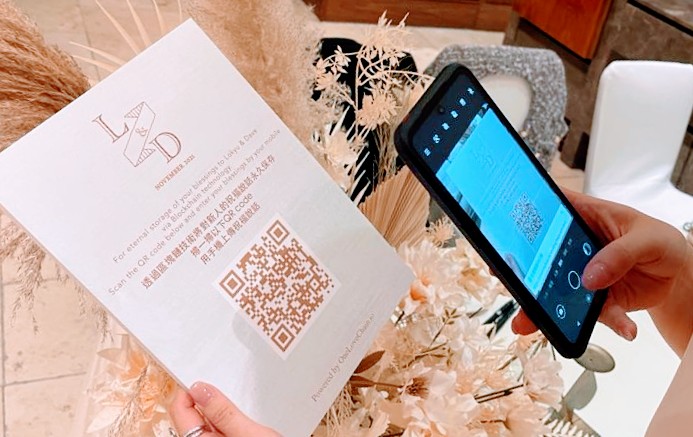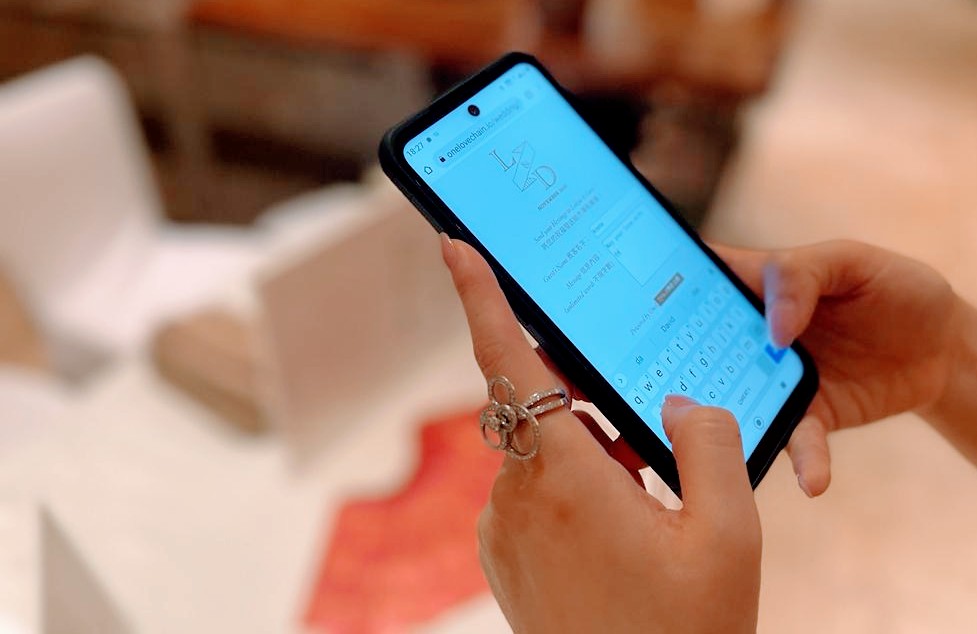 After the banquet, the ONE team will list and generate all the messages into a table presented in a format of your choice, such as a card for tapping or just a QR code. The couples will be able to revisit the greetings from their guests anytime they want and be carefree on data loss and storage problem.